 New York Data Protection Attorney
Helping Businesses with Data & Privacy Regulations
Regulations governing new technology, data management, and privacy are in a constant state of flux. Businesses that routinely innovate face unique challenges, as their products and services may exist outside the scope of existing laws. With data concerns presenting significant threats to a company, it is important to ensure that all operations are in compliance with state, federal, and international rules.
Technology/Data and Privacy Matters We Handle
Our New York technology and data lawyers provide a full spectrum of counseling and litigation capabilities in cybersecurity, data rights, and privacy to clients around the globe. At Rosenberg Fortuna & Laitman, LLP, we provide companies with a holistic approach to compliance, security, and response.
Our legal strategies are built to preserve and protect enterprise value at risk through crippling data breaches and vulnerabilities in:
Digital assets
IP
Employees
Outside vendor access
Brand reputation
Trade secrets
We represent industry leaders, executives, and boards of directors whose innovative technologies and business models often raise novel legal issues in the areas of privacy and data security.
In some instances, these emerging technologies and business models challenge the fundamental definition of data protection and privacy in the age of interconnectedness. Our team understands the importance of not only knowing and applying the law but also how to shape it in a way that better enables our clients to develop value-maximizing business strategies.
Contact us online or call (516) 228-6666 learn more about how we can help with your technology and data protection!
Our Data Protection and Compliance Services
More and more businesses rely on big data to make critical decisions, but the procurement, handling, storage, and destruction of sensitive employee, consumer, and third-party data is subject to aggressive restrictions throughout the world. Your firm will be expected to implement and execute policies designed to protect sensitive data.
Our firm can assist you with:
Governance and operating assistance for a variety of territories, including the United States and European Union
Outsourcing and licensing of data solutions and datasets
Guidance in data retention, security, and destruction programs
What Is My Company's Data Protection Obligation?
The specifics of your company's data protection obligations will depend on your specific industry and where you conduct business. Failure to abide by these regulatory requirements can open up your enterprise to significant civil and even criminal liabilities. Our firm also has an extensive familiarity with each territory's regulatory landscape and can assist you in establishing best practices that will enable your business to safely operate in practically any state or country.
We can help ensure your business's compliance with many local data management laws and their regulatory authorities, including:
CAN-SPAM – The Controlling the Assault of Non-Solicited Pornography and Marketing Act)
CFAA – Computer Fraud and Abuse Act
COPPA – Children's Online Privacy and Protection Rule
ECPA – Electronic Communications Privacy Act
FCRA – Fair Credit Reporting Act
FERPA – Family Educational Rights and Privacy Act
GDPR – General Data Protection Regulation
GBLA – Gramm-Leach-Bliley Act
HIPPA – Health Insurance Portability and Accountability Act
PCI DDS – Payment Card Industry Data Security Standard
Privacy Shield
SOPIPA – Student Online Personal Information Protection Act
TCPA – Telephone Consumer Protection Act
VPPA – Video Privacy Protection Act
Our team can assist you with the assessment, revision, and development of privacy and data security policies and ensure that you are in compliance with all relevant requirements. We can also engage in legislative monitoring, assessment, and analysis that can help you proactively prepare for emerging legislation that could impact your operations.
Consumers, clients, and partners want total confidence when conducting digital transactions, especially when they involve sensitive or proprietary information. Seemingly secure platforms and Internet tools can quickly become vulnerable without ongoing attention. Other firms you may do business with may request that transactions be completed using less-than-secure mechanisms.
Our New York technology and data attorneys at Rosenberg Fortuna & Laitman, LLP can provide tailored advice and guidance on addressing security and critical IP vulnerabilities. We can evaluate your company's dealings with suppliers, customers, and business partners.
We can also review the digital and Internet-heavy components of transactions that require advanced tech literacy to accurately parse. We provide contractual privacy and data protection assessments as well as more general transactional review and analysis.
If your firm is exploring a merger or acquisition, our team can perform due diligence and provide legal support throughout the process. We can tailor our efforts to focus on cyber and cross-border information components to ensure that your interests are protected.
We can assist you with the drafting, review, negotiation, and finalization of technology license agreements, including:
Joint development agreements
Supply chain security arrangements
Critical technology transfers to foreign outsourced contractors
Modernization efforts to trade-secret protection programs
Request an initial consultation to learn more about how we can support your firm's technology and data protection endeavors. Contact us online or call (516) 228-6666!

What Are The Key Regulations And Laws In New York That Businesses Need To Comply With?
In New York, businesses must comply with several important regulations and laws related to data privacy. The top three include the New York Privacy Act, the Stop Hacks and Improve Electronic Data Security Act, and General Data Protection Regulation.
New York Privacy Act (NYPA): The NYPA, currently under consideration, aims to enhance consumer privacy rights by giving individuals more control over their personal data. It would impose strict obligations on businesses, such as requiring transparency in data collection practices, providing opt-out mechanisms, and granting consumers the right to access, correct, and delete their personal information.
Stop Hacks and Improve Electronic Data Security (SHIELD) Act: The SHIELD Act, which came into effect in March 2020, requires businesses that collect private information from New York residents to implement reasonable data security safeguards. It broadens the definition of personal information, mandates breach notification requirements, and imposes potential penalties for non-compliance.
General Data Protection Regulation (GDPR): Although the GDPR is a European Union (EU) regulation, it affects businesses in New York if they process personal data of individuals residing in the EU. The GDPR requires businesses to obtain explicit consent for data processing, implement data protection measures, and respect individuals' rights regarding their personal information.
Request an initial consultation to learn more about how we can support your firm's technology and data protection endeavors. Contact us online or call (516) 228-6666!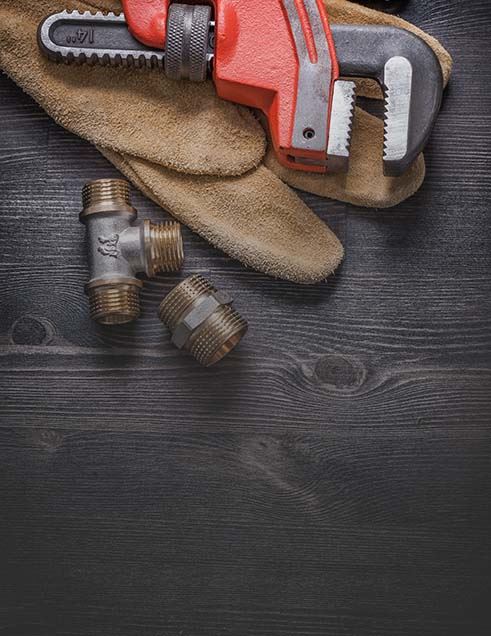 A Trusted Resource in Our Legal Community