 Corporate Law Services in New York
Your Partner in Legal Structuring and Formation
Corporate entities are subject to a myriad of regulatory and disclosure requirements. Publicly traded corporations must also abide by strict laws governing the sale and management of security offerings. Businesses of this scale need professional legal guidance to navigate transactions and conflicts unique to this area of the law.
Our New York corporate law attorneys at Rosenberg Fortuna & Laitman assist clients in a wide array of corporate and commercial matters. Our firm provides strategic advice, general corporate counseling, and regulatory assistance for businesses in all stages of development.
Request a consultation to learn more about how our firm can assist your corporate organization. Call (516) 228-6666 or contact us online to get started.
Our Corporate Service Areas
Our team provides comprehensive legal services to a client base that includes both publicly and privately held corporations. We also assist startups and emerging companies as well as mid-sized and larger established businesses. Our firm represents both buyers and sellers in complex, multi-million-dollar asset and stock transactions. We also regularly assist in the assessment, negotiation, and closing of business transactions for publicly traded and privately owned businesses.
Corporate Formation & Structuring
If you are creating a corporate entity, our firm can assist you with the entity selection and formation process. We can help you understand the tax, liability, and organizational implications of each entity type and file the appropriate documents with the state.
Preparation of Operating, Shareholder, and Partnership Agreements
Every corporate entity needs bylaws and contractual language defining each partner's obligations. These agreements should also define how decisions will be made and how disputes will be settled. We can assist in the drafting, review, finalization, and execution of these contractual elements.
Preparation of Licensing, Confidentiality, and Outsourcing Agreements
Many corporations will need to leverage restrictive covenant agreements to prevent their intellectual property and trade secrets. We can assist in the drafting and execution of these agreements. We can also help establish licensing and outsourcing contracts that will be necessary to launch your business's operations.
Corporate Governance & Employment Law Counsel
Both publicly and privately traded corporations must keep exhaustive records and make frequent disclosures to regulatory authorities. Our firm can work directly with your board of directors, ensuring all corporate decisions are legally compliant.
We can also advise you on matters involving employment and labor law, including compliance issues involving reductions in workforce and discrimination prevention.
Securing Financing & Securities Offerings
Our firm maintains a large network of venture capital and private equity investors. We can leverage our connections to benefit your business. We can help ensure all securities offerings and transactions are appropriately disclosed and meet federal requirements.
Construction and Commercial Real Estate Services
Many corporate activities and transactions involve the sale, purchase, and development of real estate holdings. Our corporate lawyers work closely with our real estate attorneys to provide sophisticated legal guidance when navigating real estate transactions.
Structuring Asset-Based and Equity Transaction Agreements
Our team can perform due diligence on all types of corporate transactions and financing arrangements. We have experience closing deals valued in the tens of millions of dollars that involve combinations of cash, stock, and real property.
Corporate Law Cases We Have Handled
Our firm has successfully managed a variety of high-profile corporate transactions. We have also provided ongoing representation to numerous corporate clients of various sizes and across several industries.
Our firm's successful corporate law case studies include:
Providing a leading and expanding online advertising network that specializes in audience targeting and optimization solutions
Managing the sale of a national franchise business in the restaurant industry
Managing the sale of a distributorship business involved in the sale of pet foods and products to a publicly traded company
Managing the sale of 3 privately owned golf clubs with related catering facilities
Managing the acquisition of a national franchise business in the frozen yogurt industry
Managing the acquisition of a chemical solutions formulation and distribution company
Managing the acquisition of a controlling interest in a Long Island minor league sports franchise
Representing a team of restaurant owners in the negotiation of a substantial New York City lease
In the previous case, assisting in a subsequent retention of high-profile entertainers hired to endorse and promote the business
Facilitating the formation and capitalization of a partnership created to acquire a high-profile club, lounge, and restaurant hybrid in New York City
Managing the sale of a pharmacy to a publicly traded company
Representing a business owner in the outsourcing of content-provided services for wireless text messaging on cellular phones
Advising numerous New York employers on best practices for employment dispute issues
Schedule a consultation by calling (516) 228-6666 or contact us online to learn how we can help your corporate organization.


Our Corporate Litigation Services
Our corporate practice team works closely with our commercial litigators to help clients anticipate issues that can result in litigation. When a conflict does require litigation, our accomplished team can leverage our extensive trial experience to deliver favorable results. We are also well-versed in all matters of alternate dispute resolution, including negotiation, mediation, and arbitration. Our firm strives to minimize distractions and limit the monetary expenses of litigation for its clients.
Our New York corporate legal services at Rosenberg, Fortuna & Laitman, LLP can help your business prevail in numerous types of conflicts. When litigation is unavoidable, our lawyers exhaust every possible resource and strategy to achieve the best possible outcome for our clients.
---
Put years of corporate litigation experience on your side. Contact us online or call (516) 228-6666 to learn more about how we can assist you.
---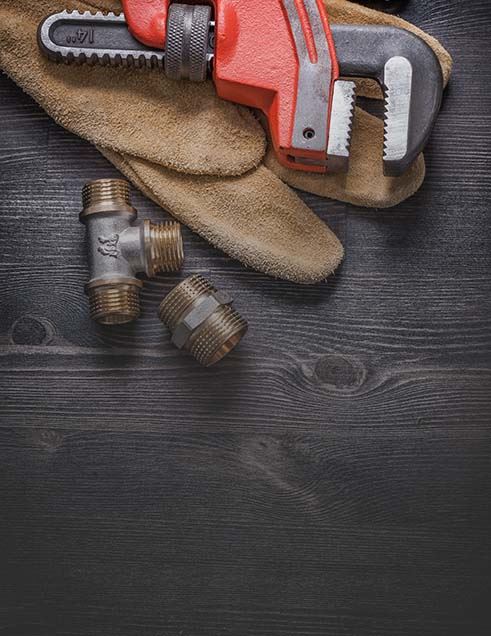 A Trusted Resource in Our Legal Community